Love Horoscopes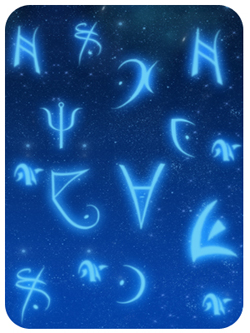 A horoscope or a natal chart is a diagram that the astrologers create to study and analyse the nature and traits of their clients. The chart is based on the position of the planetary bodies such as the sun, stars and planets at the time when a person is born. The astrologers then use this chart to study the individual characteristics of people and predict their future. There are twelve astrological signs and each person has, what is commonly known as a zodiac sign, depending on the day and month he or she is born.
A Love Horoscope can be a guide map to a long-lasting, happy and joyous relationship.
Love Horoscopes can help you understand
How compatible you are with your love interest
How compatible you are with your love interest
What you need to do overcome differences
How to base your life on a strong foundation of trust
Avoid mistakes than can adversely affect your relationship
We offer Free Horoscopes to guide you throughout your week!
Take a look at Horoscope 2011 which provides you with an outlook for the entire year.
Chinese Horoscope, Daily Horoscopes & Love Numerology can throw light on your compatibility signs and your love horoscope.
Given the fact that people are born under different signs and that each sign has certain unique characteristics, it naturally follows that sometimes problems of compatibility may occur. This is especially more so in relationships and specifically in love relationships. So if you are in a relationship or are planning to get married, you can consult an astrologer who can, based on the information you provide to him, create your horoscopes and study your compatibility level. He can also point out the conflicting traits and suggest ways to overcome the obstacles.
As an example you may be in love with a person whose birth sign is Aries. People born under this star are fiery, adventurous and passionate. They enjoy the sense of competition and are born leaders. So if you are interested in a person who is an Aries, and know about these traits, you'll be able to better deal with them. You may, on the other hand, be introvert types and preferring peaceful activities. So there is bound to be a clash at some point or the other. Advance and adequate knowledge provided through a love horoscope can help you analyse the situation and find ways to avoid or address the differences.
---
---